Our price match promise
We will beat or match other retailers
Free UK delivery on orders over £40
Save on postage today
Customer Data Protection
Your data is safe and secure with us
CoQ10 Pure
200 mg 120 Capsules | Immunity & Brain Support
Overview
As you get older, your body can lose its resilience, luckily you can restore it with the power of our CoQ10 Pure - a premium-quality supplement that is bursting with natural micronutrients to ensure that your body is protected and that you are performing your best every day. WeightWorld has encased a powerful 200mg of CoQ10 in capsules that are easy to absorb and quick to digest. An excellent choice for vegans and vegetarians, this offers great value with maximum potency possible to keep you charged for a full 4 months.
Supports sustained immunity with age
Targets brain health
Helps naturally enhance CoQ10
120 Capsules for a full 4-month supply
Vegan and vegetarian-friendly
Vegan
GMP
Gluten-free
Lactose Free
Buy 1

£24.99

Buy 2

£44.98

£49.98 You Save 10%
Buy 3

£59.97

£74.97 You Save 20%

Buy now and earn 2 Comfort Points ?
What does CoQ10 Pure do?
In short, CoQ10 Pure floods your body with immunity and brain-supporting micronutrients from the moment it is absorbed. CoQ10 is an all-important component that is used in practically all cells for the purpose of defence against exterior threats. Taking this supplement gives you the added boost of this active agent that you need to outlast the elements. In addition to this, CoQ10 is known to play a role in mitochondrial functions and ATP synthesis, both of which have been linked to normal psychological function.
How to boost immunity?
Whenever you get sick and then recover, or even if you don't get sick, there is a special system of body cells behind this called the immune system. This internal system works tirelessly to protect you from germs and keeps you feeling your best. Having the strongest immune system is synonymous with having the best quality of life and the longest life for that matter. That is why there is a huge market for natural immune boosters, supplements to improve immune system and vitamins to boost immune system etc. However which is the best? CoQ10 immune system supplements are largely considered among the best ones as this incredible coenzyme is a natural protective active agent that your cells use to keep them safe, making it the ideal ingredient in supplements to help bolster your body's first line of defence all over the globe.
Why I might I need CoQ10 Pure
Aside from all of the benefits of CoQ10, it is also important to recognise that CoQ10 production in the body actually decreases with age. This means that over time, your body begins to miss out on its protective properties. CoQ10 Pure is just the supplement that you need to bring these levels back up and reinforce your bodies' natural defences.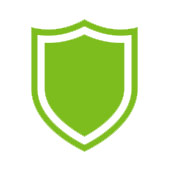 Protection
CoQ10 Pure is perfect for helping defend your body from the exterior threats. This is because it packs in the finest quality Ubiquinone CoQ10, a natural coenzyme that is used in the body to help boost your immunity and reinforce your natural defences to ensure you are feeling your best.
Revitalisation
CoQ10 is naturally present in every cell of your body. But these natural levels can deplete as you age. To help you replenish your natural levels, WeightWorld created CoQ10 Pure capsules from the highest quality ingredients without using any genetically modified organisms.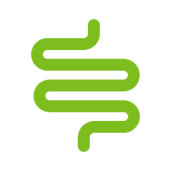 Absorption
Our high-strength CoQ10 Pure contains 200mg of ethically sourced and naturally fermented Ubiquinone to provide the fullest effect possible with easy absorption. Plus, with 200mg strength in 120 vegan capsules per bottle, you will get true value for money for full 4 months!
Full Ingredients List
Pure CO-Q10 (200mg), Silicon Dioxide, Magnesium Stearate, Microcrystalline Cellulose, HPMC Capsule Shell.
How to take CoQ10 Pure
To take CoQ10 Pure, simply take one capsule of this supplement everyday with a small glass of water. There is no recommendation of time in which to do so and these capsules can be consumed on an empty or full stomach. However, it might help to take the capsule at the same time each day in order to build a routine. There are 120 capsules in each pack so a pack should provide approximately 4 months of sustained supplementation.
Things to remember when taking CoQ10 Pure
This supplement is suitable for vegans and vegetarians but always remember to consult the full ingredients list if you have any specific allergies. We recommend that to get the best out of this supplement, that you consume it in conjunction with a balanced diet and exercise.
Frequently bought together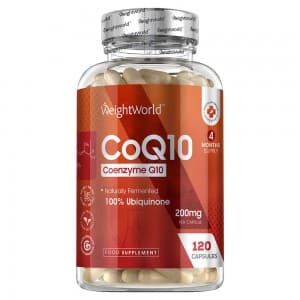 CoQ10 Pure
200 mg 120 Capsules | Immunity & Brain Support
£24.99
+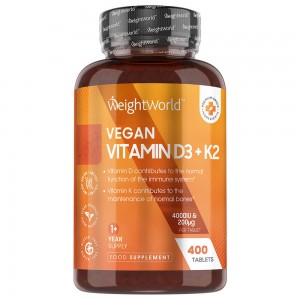 +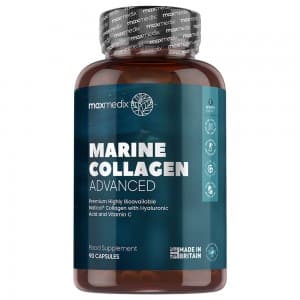 Customer Reviews
At WeightWorld we strive to offer the best possible customer service and we take great pride in the feedback we have received from our customers. All testimonials and reviews below are the experiences and opinions of WeightWorld customers. They should not be considered as health, medical or medicinal claims. They are no substitute for taking medical advice.
Outstanding

4.5
90.00% based on 19 Verified reviews

* Results may vary from one person to another.