All-Natural Supplements
GMP-certified and GMO-Free
Free UK delivery on orders over £40
Save on postage today
100% Customer Satisfaction
We offer a full 90-day money back guarantee
Vitamin C Gummies
200 mg 120 Gummies | Natural Immunity Support
Overview
Vitamin C is so important for our bodies, but do you get enough in your daily diet? Give your body a boost with Vitamin C Gummies from WeightWorld! These delicious supplements could help to increase your vitamin C levels, which in turn can help to boost your body's natural defences, and can help maintain your overall wellness. Try them today, and see the results for yourself!
120 gummies - a 2 month supply
For the immune support, brain, bones and hair
Fruity orange flavour
High potency at a low price
Vegan-friendly
Vegan
Gluten-free
Delicious Taste
GMO Free
Buy 1

£13.99

£14.99

£0.12 / Gummy

Buy 2

£25.18

£27.98 You Save 10%

£0.10 / Gummy

Buy 3

£33.57

£41.97 You Save 20%

£0.09 / Gummy

Buy now and earn 1 WeightWorld Points ?
What Are Vitamin C Gummies?
Vitamin C plays a major role in bolstering our bodies defences. While you can get the recommended amount in many foods, it can be hard to fit a balanced diet around an unbalanced life. Work, studies, or taking care of the kids can quickly fill your day.
Thanks to WeightWorld's Vitamin C Gummies, you can get your daily dose of the good stuff in delicious, easy-to-chew gummies. No matter how hectic your schedule, you'll always have the time to snack on this tasty supplement, so you can get on with the things that matter.
What Are The Main Benefits of Vitamin C Gummies?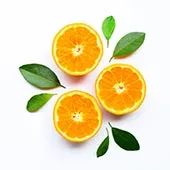 Vitamin C
Arguably the world's most famous vitamin, Vitamin C must also be obtained from outside sources like food or supplementation. It helps form and maintain the bones, skin and blood vessels. It also helps the body produce collagen, which is important for the skin and hair. It helps your body absorb iron, another important mineral. And, of course, it's important for the immune system too.
Who Are Vitamin C Gummies For?
These supplements are perfect for children over 5, as well as adults of all ages, who want to boost their immunity while unable to access a balanced diet.
Their delicious orange flavour makes them perfect for fussy eaters too!
And, as they're vegan and vegetarian-friendly, they can give a boost to those who might not get enough Vitamin C in their diet.
Full List of Ingredients
Vitamin C (as L-Ascorbic Acid), Zinc (as Zinc Citrate), Sweetening Agents: Glucose Syrup, Sugar and Dextrose, Thickening Agents: Pectin, Glycerin, Coconut oil and Acetylated starch, Acidity Regulators: Citric Acid and Sodium Citrate, Glazing Agent: Vegetable Oil [Contains Carnauba Wax], Colouring Agents: β-Carotene and Purple Carrot Juice Concentrate, Flavouring Agent: Natural Orange Flavour.
How To Take
Chew 2 gummies daily.
Advice: Gummy should be chewed and not swallowed whole. Do not exceed the recommended daily dose. Food supplements must not be used as a substitute for a varied and balanced diet and a healthy lifestyle. If you are pregnant, breastfeeding, taking any medications, or are under medical supervision, please consult a doctor or healthcare
professional before use. Discontinue use and consult a doctor if any adverse reactions occur. Not suitable for children below 5.
Storage: Close bottle lid properly. Colour may fade over time, for best results store in a cool dry place. Keep out of the reach of children under 5.
Frequently bought together

+

+

Customer Reviews
At WeightWorld we strive to offer the best possible customer service and we take great pride in the feedback we have received from our customers. All testimonials and reviews below are the experiences and opinions of WeightWorld customers. They should not be considered as health, medical or medicinal claims. They are no substitute for taking medical advice.
Outstanding

4.5
92.35% based on 67 Verified reviews

* Results may vary from one person to another.