Our price match promise
We will beat or match other retailers
Free UK delivery on orders over £40
Save on postage today
Customer Data Protection
Your data is safe and secure with us
Hemp Oral Spray
Berry Flavoured
Overview
Are you looking for a Hemp product that is easy to use? Discover the Hemp Oral Spray, a convenient sublingual spray designed to support the brain, immunity and overall wellbeing. Available in three different strengths to suit your personal needs, this handy hemp oil spray is a great way to get all the benefits of Hemp Oil with ease maximum ease. What's more, this safe spray is flavoured with berry for you to enjoy!
Full spectrum Hemp oil spray
Supports the brain, immunity & wellbeing
Available in 300mg, 600mg & 1,200mg
Simply spray under the tongue to use
Delicious berry flavoured
Safe, natural & high-quality
Vegan
Dairy-free
Gluten-free
Vegetarian
Product that you are looking for is no longer available.
What Is The Hemp Oral Spray?
The Hemp Oral Spray is an easy to use health product designed to be a convenient way to deliver the natural benefits of the hemp plant. Hemp is a hot topic when it comes to health and wellness, and is often seen as a controversial ingredient. However, this spray is completely safe and beneficial for the body as it uses hemp oil that is high-quality, regulated and legal. As a result, it is the ideal way to make use of the amazing hemp plant without the commonly associated side effects many people may be thinking of. It's even berry flavoured for fun and delicious use!
Benefits Of Hemp
Ingredients
The Hemp Oral Spray contains just two ingredients: Hemp and Coconut Oil. The Hemp used in this spray is of a high-quality and is full spectrum. This means it contains the main hemp compounds, but also other important nutrients including vitamins, minerals, omega fatty acids and flavonoids for optimal benefits. This is then put into a carrier oil of Coconut. This allows for easy intake and the correct ratio for ease of use.
Full list of ingredients: Full Spectrum Hemp Extract and Raw Organic Coconut Oil (MCT Oil).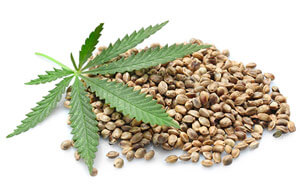 Directions For Use
To use, shake well then spray directly under the tongue. Hold the oil for a minimum of 90 seconds to ensure it is fully absorbed. This is a sublingual spray (to be absorbed under the tongue) so do not directly swallow. Use 2-3 times a day as required, with approximately 7 sprays total per day. The exact time and amount of sprays depend on your preferences and you can adjust depending on strength.
If following the suggested use (7 sprays daily), each bottle should last around 30 days. Do not use if you are pregnant or breastfeeding and keep away from children. Store at room temperature and away from direct sunlight. Hemp is not a psychotropic chemical, so will not make you feel high and is both safe and legal to consume. This product is not for recreational use.
Customer Reviews
At WeightWorld we strive to offer the best possible customer service and we take great pride in the feedback we have received from our customers. All testimonials and reviews below are the experiences and opinions of WeightWorld customers. They should not be considered as health, medical or medicinal claims. They are no substitute for taking medical advice.
Outstanding

4.5
91.88% based on 100 Verified reviews

* Results may vary from one person to another.