Our price match promise
We will beat or match other retailers
Free UK delivery on orders over £40
Save on postage today
Customer Data Protection
Your data is safe and secure with us
Pure C8 MCT Oil
Weight Management Supplement
Overview
For weight & appetite management
100% Pure C8 MCT Oil, with no long chain fatty acids.
Great to support the brain
Odourless & Unflavoured With Highest Purity 99.8% C8 MCT
Medium chain triglycerides
Derived from coconuts & sustainable palm
500ml bottle | Serving size: 18 ml per serving | Serving per container: 27
WeightWorld's Pure C8 MCT Oil is one of the best natural energy sources for your body, providing fuel for your brain. Additionally, it can work well for cravings and appetite, alongside a healthy diet to assist in your weight management plan. Simply take 1-2 tablespoons a day, and reap the health benefits of this amazing oil in your daily life.
Vegan
Gluten-free
Responsibly Sourced
GMO Free
Product that you are looking for is no longer available.
What is WeightWorld Pure C8 MCT Oil?
Our high-quality MCT Oil is derived from coconuts and is full of fatty acids. This premium food supplement is easy-to-take and is ideal for those looking to tackle cravings. It is designed to support your weight management and digestive tract, plus, it can be used as a brain health oil! Our product is the best supplement for your body because it uses only the finest extracts of MCT, and, it is completely pure - we add no other ingredients!
Benefits of MCT Oil
There are many MCT oil uses, for example, MCT Oil for an appetite suppressant, MCT Oil for brain health and MCT Oil for digestion. The oil contains fatty acids which can help fight yeast and bacterial growth, what's more, there are numerous health benefits of MCT Oil, including improved digestion and reduced body fat. This makes it ideal for those looking for an aid to help their appetite and overall weight.
MCT Oil for the keto diet
As medium-chain triglycerides (MCTs) are beneficial fats, they are great for those following a ketogenic diet. This is because MCTs can be converted into ketones to promote ketosis, a metabolic process where the body burns fat instead of glucose (from sugars and carbohydrates). For those following a low-carb or keto diet, MCT oil is often taken by itself to promote ketosis and to help the feeling of fullness when eating. It is also popularly added to salad dressings, bulletproof coffees and smoothies.
Directions for Use
If you are new, take 1 teaspoon (6ml) with food. Increase dosage every 7 days by half a teaspoon (3ml). On reaching 1 tablespoon (18ml) dose, which is typically after 28 days, you can then begin consuming it with drinks.
Usage- Combine 1 tablespoon (18ml) 1 to 3 times a day with any meal or drink.
Do not exceed the recommended MCT Oil dosage.
Note- Please refer to the nutrition table for more information.
Ingredients
Pure MCT Oil.
Frequently bought together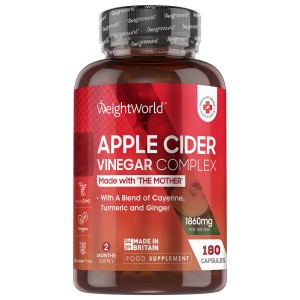 +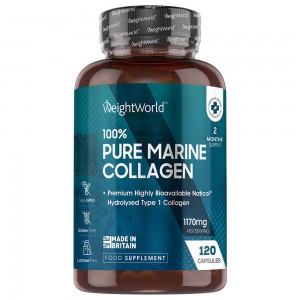 Customer Reviews
At WeightWorld we strive to offer the best possible customer service and we take great pride in the feedback we have received from our customers. All testimonials and reviews below are the experiences and opinions of WeightWorld customers. They should not be considered as health, medical or medicinal claims. They are no substitute for taking medical advice.
Outstanding

4.5
89.80% based on 97 Verified reviews

* Results may vary from one person to another.