Delivery Notice: Due to Royal Mail strike action on 30th November 2022 and 1st December 2022, please expect delays in delivery times. We appreciate your understanding.
Our price match promise
We will beat or match other retailers
Free UK delivery on orders over £40
Save on postage today
Customer Data Protection
Your data is safe and secure with us
Brain Complex
287 mg 180 Capsules | Mental Performance Supplement
Overview
Supports mental performance, focus and memory
Ideal to tackle tiredness and fatigue
Enriched with Vitamins B1, B2 and C
Ideal to boost productivity and work performance
Contains 40mg caffeine per serving
180 tablets - a 6 month supply
If you're looking for a natural supplement to combat tiredness and fatigue or simply need an extra mental boost, Brain Complex is the perfect option for you!
Formulated using naturally-sourced ingredients, this max mental performance supplement helps improve your mental focus, performance and motivation. With just 1 capsule a day, discover Brain Complex with WeightWorld to give yourself the kick-start you need to tackle the day ahead!
Gluten-free
GMP
Vegan
Expert Formula
Notify me when this product is back in stock
Great! We'll notify you when this product comes back in stock.
You have already subscribed for this Email Address.
Product that you are looking for is no longer available, please select from an alternative below.
What Is Brain Complex?
Brain Complex is a premium mental performance supplement that has been specially formulated for people lacking mental focus and motivation. Our premium formula is enriched with multiple brain vitamins (vitamins B1, B2 and C) and amino acids (L-Taurine, L-Theanine, L-Tyrosine and L-Phenylalanine), along with caffeine and other natural ingredients which are known for their abilities to control energy, focus and mental clarity.
What Are The Main Benefits And Ingredients Of Brain Complex?
When you're tired, the last thing you want to do is get up and workout. This is where brain complex can help. Its unique formula contains a holistic blend of 17 natural active ingredients that not only improve your mental power, but also support and control tiredness and fatigue. It's one of the finest natural brain performance supplements to help people stay motivated and alert while achieving their long-term goals. It's highly beneficial for supporting mental concentration and focus, boosting natural motivation and energy, and targeting tiredness and fatigue.
DHA
DHA is a type of omega-3 fat that is known to support sound cognitive functions. Your body can only make a small amount of DHA from other fatty acids, so you need to consume it directly from food or a supplement.
Ashwagandha
Ashwagandha is an ancient medicinal herb, known for its stress-management properties. It also provides numerous other benefits for your body and brain, targeting stamina, energy, and endurance.
Vitamin C
Vitamin C plays a key part in our growth, development and tissue repair. It's involved in many body functions, including formation of collagen, absorption of iron, the proper functioning of the immune system, wound healing, and the maintenance of our bones and teeth.
Who Should Use Brain Complex?
Are you sticking to a proper diet and workout regime and still not able to achieve your ideal weight? Then you might be lacking energy, motivation and self-control. This unique formula contains a blend of active ingredients which work in synergy to help people stay more focused and motivated. This mental performance supplement is ideal for those who need to be alert and less distracted, such as working professionals, students, gym-goers and older people.
How To Use
Take 1 capsule daily with a full glass of water, preferably with a meal.
Advice: Do not exceed the recommended daily dose. Food supplements must not be used as a substitute for a varied and balanced diet and a healthy lifestyle. If you are pregnant, breastfeeding, taking any medications or are under medical supervision, please consult a doctor or healthcare professional before use. Discontinue use and consult a doctor if any adverse reactions occur. Not intended for use by persons under the age of 18. Contains caffeine (40mg) per serving.
Warning: Not advised for people on antidepressants
Ingredients
DHA (Docosahexaenoic Acid) [Veg Source], Vitamin C (Ascorbic Acid), Vitamin B1 (as Thiamine HCL), Vitamin B2 (as Riboflavin), Caffeine Anhydrous, Panax Ginseng with 80% Ginsenosides, Ginkgo Biloba Extract, L-Theanine, L-Tyrosine, Niacin (as Niacinamide), L-Taurine, L-Phenylalanine, 5-HTP (Griffonia Seed Extract 8:1),Turmeric (Curcuma Longa) Powder, Ashwagandha (Withania Somnifera), Vege Capsule Shell: Hypromellose (HPMC), Filler: Dicalcium Phosphate.
Frequently bought together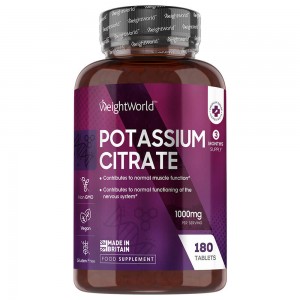 Potassium Citrate
1000 mg 180 Tablets | For muscles, nervous system and blood pressure
£14.99
+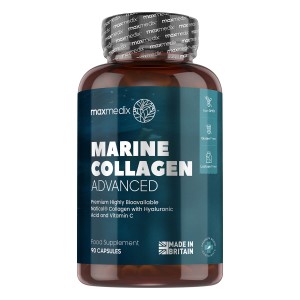 Customer Reviews
At WeightWorld we strive to offer the best possible customer service and we take great pride in the feedback we have received from our customers. All testimonials and reviews below are the experiences and opinions of WeightWorld customers. They should not be considered as health, medical or medicinal claims. They are no substitute for taking medical advice.
Outstanding

4.5
90.36% based on 111 Verified reviews

* Results may vary from one person to another.