Our price match promise
We will beat or match other retailers
Free UK delivery on orders over £35
Save on postage today
Customer Data Protection
Your data is safe and secure with us
Mood Complex
350 mg 60 Capsules | Mood Support Vitamins
Overview
Ever wondered why when you're feeling sad you always end up reaching for the chocolate? It's not just because it simply tastes delicious, it's also because according to research there seems to be a link between comfort food and positive mood. To help you deal with the number of times you emotionally reach for Ben and Jerry's, WeightWorld has created the Mood Complex as a natural supplement to help you stay balanced and on track with your long-term health goals.
Designed for overall mood and wellbeing
Includes 5HTP, Chamomile, Hops and Rhodiola
Ideal for emotional eaters
B vitamin complex for normal psychological function
For natural energy and motivation
2 vegan capsules daily
By compromising of a powerful blend of carefully selected vitamins, minerals and herbal extracts, the Mood Complex is a friendly way to help give you the boost you're looking for. This natural wellbeing enhancer contains a complex combination of ingredients that can all have benefits in aiding mood, making it ideal for yo-yo dieters and those looking for a long-term aid.
GMP
Vegan
Expert Formula
GMO Free
Buy 1

£15.99

£19.99
Buy 2

£28.78

£31.98 You Save 10%
Buy 3

£38.37

£47.97 You Save 20%

Buy now and earn 2 Comfort Points ?
Mood and wellbeing
We all know how hard it is to stick to a diet and be healthy, especially when we're trying to lose weight. Being consistent with your exercise and healthy eating plans sounds simple but there is always something that can come up. Be it a stressful day or an emotional event, even something small can have an impact on our mood and cause us to search for instant gratification and unhealthily binge eat. This results in a downward spiral, with many of us yo-yo dieting and giving up for periods of time where we then gain back everything we lost. This is why it is so important to maintain our mood and keep ourselves balanced so that we can take the steps to achieving our health goals. With the right mood we can be in the right frame of mind to shift those pounds and have the right motivation to exercise and look after ourselves properly.
Mood Complex
Everytime we go reaching for the comfort food, it may help to give our moods a temporary lift, but it can also give an addition to our weight which can be far more long lasting. After realising this link between emotion and food, WeightWorld wanted to create a natural supplement that could help to balance mood and aid emotional eaters. After extensive research into vitamins, minerals and herbal extracts, they created the Mood Complex as a natural dietary supplement that aims to help with mood. With just 2 easy to swallow capsules a day, the Mood Complex could help to maintain the right mood in order to help you stick to your health goals and act as a building block to long-term success.
Ingredients
Mood Complex is made up of a bespoke blend of ingredients that have each been chosen for their unique properties and benefits. The ingredients in this food supplement can be split into four categories for how they work to benefit mood and the body.

Vitamins
Vitamin C and B vitamins are known to contribute to normal psychological function as well as a reduction in tiredness and fatigue. They can also contribute to normal function of the nervous system and regulation of hormonal activity.

Minerals
Important minerals such as Magnesium and Zinc are beneficial as they can contribute towards the protection of the cells from oxidative stress as well as contribute towards normal energy-yielding metabolism.

5HTP
Made from the amino acid L-tryptophan, 5HTP can be found in the Griffonia simplicifolia plant. For its benefits, there has been recent research undertaken regarding 5HTP and its relationship with food intake and mood.

Herbal Extracts
Plant-based extracts including Chamomile, Hops and Rhodiola are known for their many benefits including their soothing properties. They are also said to be natural herbs that have been used to help balance and maintain mood.
How to take
Taking the Mood Complex is simple and convenient as it easily fits into your daily routine. Simply take 2 capsules a day with food and water. We advise not to exceed the recommended daily dose. Each bottle contains 60 capsules so with correct use will last for 30 days. To get the best out of the supplement and to properly assess it, we suggest using for at least 3 months, however it can be taken for longer in order to achieve more long-term goals.
Safe and natural complex
This dietary supplement is made in the UK to high GMP standards using natural ingredients, so therefore has no known side effects. The Mood Complex is suitable for vegans and vegetarians and is also gluten-free. This supplement is not intended for use by those under the age of 18. If you are currently taking antidepressants, discuss with your doctor before taking this food supplement.
Frequently bought together
Mood Complex
350 mg 60 Capsules | Mood Support Vitamins
£15.99 £19.99
+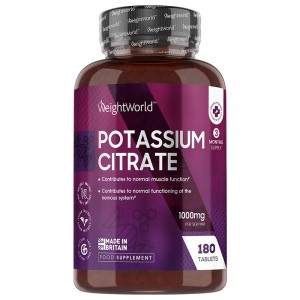 Potassium Citrate
1000 mg 180 Tablets | For muscles, nervous system and blood pressure
£14.99
+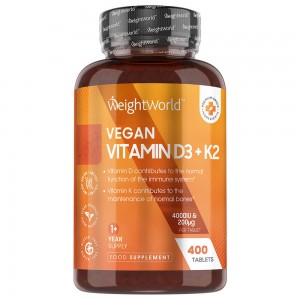 Customer Reviews
At WeightWorld we strive to offer the best possible customer service and we take great pride in the feedback we have received from our customers. All testimonials and reviews below are the experiences and opinions of WeightWorld customers. They should not be considered as health, medical or medicinal claims. They are no substitute for taking medical advice.
Outstanding

5
89.09% based on 10 Verified reviews

* Results may vary from one person to another.