We normally think of Valentine's Day as a celebration of romance and love between two people. But it does not have to be just for couples - here at WeightWorld we encourage everyone to take time out for self-love and care. And why not do it on Valentine's Day?
How Do I Love Myself?
Here are the three golden rules you should follow to build up your self esteem and self worth.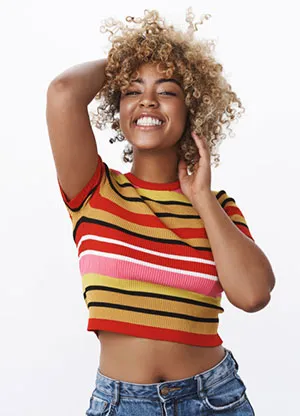 Be conscious

Become aware of your actions and how they affect you. What do you like and dislike. Are you living in alignment with your values? Consciousness helps you to become aware of this. This exercise can help you find out what is important to you in order to be happy.

Set boundaries

Knowing and setting boundaries is important to gain self esteem. It is basically about respecting yourself. This is no easy task but when you learn to be vocal about your boundaries you will slowly become more confident. Trust your gut and go with it.

Forgive yourself

No one is perfect and you do not have to be either. It is not uncommon to be your own worst critic but you need to practice forgiving yourself when you make mistakes. Try to learn from your mistakes instead.
How Do I Love My Body?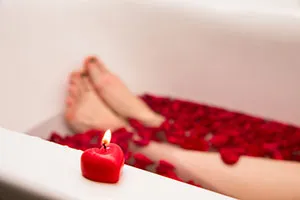 Your body is linked to your well-being. You might not always be satisfied with how you look but one thing is sure; your body is an amazing organism and it deserves to be taken care of.
A balanced diet rich in both soluble and insoluble dietary fibre helps your body function at its best and you should prioritise drinking about 2 litres of water and eating 5 pieces of fruit or vegetables daily. With a portable blender you can mix your favourite fruits or vegetables with water and get a delicious spirulina smoothie on the go. The rechargeable blender that you can carry anywhere is an easy way to stay healthy even with a busy schedule.
Exercise is another important factor that can help you feel good inside out. It has been proven that about 30 minutes of exercise a day works well against a long list of both physical and mental illnesses. It is also a fast way to feel stronger and more confident in your own skin. Go for a walk, run or play sports with friends - whatever works best for you.
What Is Wellbeing?
Well-being means the state of being comfortable, healthy, or happy. It is both a physical feeling and a mental state and essentially about finding a good balance between the body and mind.
At WeightWorld we have several products designed for well-being like marine collagen. A good place to start is with one of our Acai Supplements that come from the acai berry growing in the Amazon rainforest. It contains numerous vitamins and minerals for the benefit of the body's health and well-being and contributes to natural protection of the body and immune system. In addition, acai berries are rich in anthocyanins, which act as antioxidants, meaning that the berries have high nutritional value and can contribute to healthy metabolism.
There is always room to improve and develop so make plans with yourself this Valentine's and celebrate the most important person in your life!