What Is Detoxing?
Our body needs timely cleansing so that all of our organs function properly. The process of removing toxic materials or harmful substances, which can contribute towards an unhealthy lifestyle, is called detoxification or detox. A body detox diet can aid in flushing out the harmful toxins and bacteria.
Your body has natural processes in place to remove waste and toxins. So, what's the point of a "detox diet?" Let's start with how your body works.
Your body has two main organs that are responsible for detoxing your entire body - the liver and kidneys. These organs act like filters to separate the toxins from other useful nutrients. When you are tired, stressed or overeating, your body may have trouble cleaning itself. Taking a detox diet means providing additional support for the organs that cleanse our body (kidneys, liver and skin, among others) of the toxins that accumulate day after day. And a "little help" is always necessary to purify and re-boost and refresh your keto diet foods!
How To Detox Your Body
Detoxification involves various methods which include fasting and detox diets, such as detox tea, juices or massages, which make use of natural ingredients which are known for their detoxing benefits. Detox diets simply involve including more fibrous foods & ultimate diuretic foods such as vegetables, fruits, cereals, nuts and seeds. The inclusion of physical activity can also help to boost the effectiveness of the aforementioned detoxification methods, experts say that this is because exercise increases blood circulation and helps to release toxins through sweat.
There are many safe and natural ways to help detoxify and cleanse the system. To start with, you can always think of a smart detox diet plan which can be combined with dietary supplements; body wraps, and even having a foot bath could help. Detoxification is performed in a variety of different ways including nutritional supplements, herbal mixtures, detox beverages, detox teas or drinks, safe mercury removal, intravenous injections and colon cleanses. There are even detox programs which can help to eliminate toxins whilst in the comfort of your own home.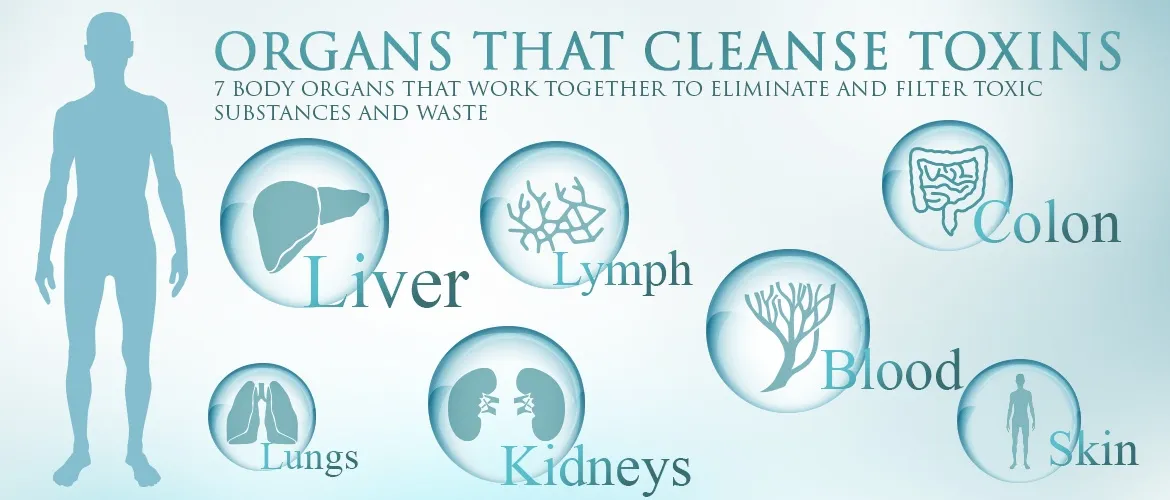 What Are Home Detox Programmes?
Home detox programs with barley health benefits can serve as a great way to boost your digestive system and get rid of the toxins that have built up over time. The programmes can help to absorb many of the damaging toxins from your body, so that you can feel cleansed, refreshed and revitalised, allowing your body to function well. As you cleanse your body and free it of potentially harmful impurities, it will start to absorb minerals, nutrients and vitamins more effectively so you can be in tip-top form.
Home detox programs can help to rid your body of the impurities it's subjected to on a daily basis; toxins from pollution, smoking, poor diets and alcohol can all place a negative effect on your health and wellbeing. You can increase metabolism by using stimulant ingredients that can have a knock-on effect on your metabolism, your immune system and the health of your skin, hair and nails.
Being healthy takes time and this is where Detox programs can assist with weight management. By removing impurities from your system, it allows the various systems and organs within your body to work more efficiently. If they're less clogged, they'll be more likely to perform better; improved digestion and an increased metabolism could give your diet the kick-start it needs.
It's not just about managing weight; home body detox programs can help to improve the look of your skin and hair for an all-round glowing appearance. Imagine being able to go into work or out in the town brimming with confidence, because your skin is brighter and your hair feels healthier.
Natural Detox Methods For Home
Tips To Make Detox More Effective
While detox programs can be very effective; they're not miracle workers and you should try to support the cleansing process with a healthy diet - one that either removes or limits the amounts of sugars and fats you eat.
Smokers and drinkers are advised to give up their vices whilst they are detoxing. This isn't easy but if not stopped can really hinder the results.
Get moving. Another way you can look after yourself is to do some exercise, if you're not already doing it.
Getting active is fantastic when following a home detox programme, as not only does it allow you to get the blood pumping, which we all know can lead to weight loss, it can also help you to de-stress and keep you focused.
If you're feeling frazzled from work or family life, it can impact on your detoxification regime. A lot of people who regularly exercise agree that exercise is an excellent outlet for stress.
If you have been feeling run down or sluggish lately, it could be the result of a build-up of toxins in your body. Use one of our home body detox programs to help get rid of some of these impurities so you can get back to feeling your old, energised self.
In Conclusion...
Thorough cleansing and good habits for naturally detoxifying the body can really help you to achieve amazing health benefits. The notion of a simple detox program should be integrated into a healthy lifestyle to give you the best results. Now that you have so many natural options to detox your body, you can pick the most convenient one or you can enjoy the health benefits of matcha tea to help you look better and feel more energetic. Free your body of excess toxins and it will thank you.