All-Natural Supplements
GMP-certified and GMO-Free
Free UK delivery on orders over £30
Save on postage today
100% Customer Satisfaction
We offer a full 90-day money back guarantee
Outstanding



Superfoods
Superfoods are packed full of nutritionally rich goodness to make you feel amazing, from the inside out. Great for your body and mind, they're brimming with minerals and vitamins and can be taken as nutritional supplements – perfect for busy people who want to take care of themselves but don't always have time. Life can be hectic and recent studies show that modern diets don't always give us with the nutrients we need. Superfood supplements provide countless health benefits and offer a quick and easy solution – they'll give you that all-important daily boost so you can feel your best.
Read More
All Products In This Category
What are superfoods?
Superfoods are becoming more and more popular because of their many great health benefits - but what is it that makes them so super? Superfoods are often packed full of goodness and nutrition such as vitamins, minerals proteins, amino acids and antioxidants. Many foods contain nutrients in some form but what makes a food classify as super is the number of nutrients in it. Foods classed superfoods are often the most nutritionally rich natural food sources available and are some of the best things you could be giving your body to support its health. There are many incredible benefits of superfoods and these special ingredients can have positive and powerful effects on the body – including assisting with weight loss, supporting the immune system, improving the appearance of skin and even helping to boost mood.
Don't just think spinach and kale; superfoods come in many shapes and forms, from berries and nuts to seeds and green vegetables, with much more in between. By incorporating these foods into a healthy, balanced and varied diet, along with regular exercise they can give you a real nutritional boost to give your body the best that it deserves.
What are the best superfoods?
There are a wide variety of best superfoods out there so saying which ones are the best determines what you are looking for. Here are examples of some of the best superfoods for different needs: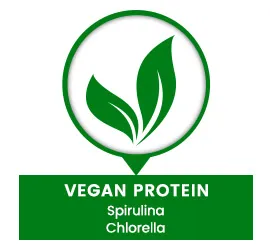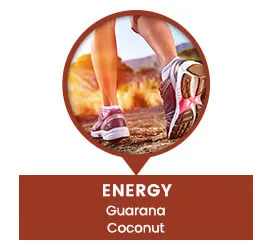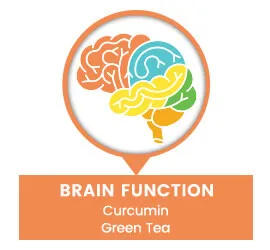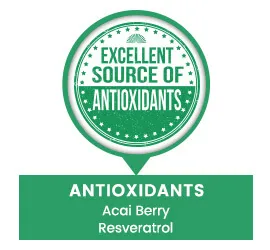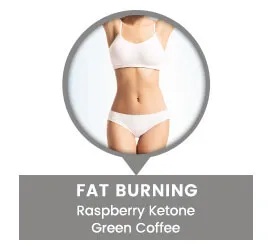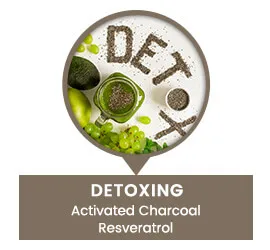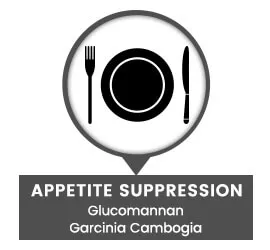 What foods are superfoods?
As a superfood is generally classed as a food with a high nutritional content then there can be many around, especially superfood vegetables and fruits. However, if you are looking for a real superfood as in a food with exceptional nutritional value then here are a list of best superfoods that are our top picks:

Spirulina
Considered as one of the most nutrient dense superfoods in the world, spirulina is of course on our superfood list! This blue-green algae has been around for centuries and contains a massive number of vitamins and minerals. It is also made up of around 55% - 70% protein, making it an excellent source for vegans.

Chlorella
Also an ideal source of vegan protein, chlorella also has many other great nutritional benefits. Chlorella is known to be the richest source of chlorophyll per gram than any other plant and as chlorophyll is known to be full of antioxidants it makes it great for detoxing. It is also an amazing source of minerals zinc and iron.

Green Coffee
Vastly different from brown coffee beans, green coffee are the beans before they are roasted. When roasted the lose the majority of their health benefits including their chlorogenic acid which is the part that contributes towards fat burning in the body. This makes green coffee an ideal superfood for those looking to lose weight.

Glucomannan
Known also by the name konjac, glucomannan is a superfood thanks to its amazing ability to help with appetite suppression. When eaten, glucomannan safely expands in the stomach to promote a fuller feeling. This helps reduce snacking and portion size which can ultimately help lead to weight loss.

Green Tea
Packed full of antioxidants, green tea is a well-known superfood that is enjoyed by many for its taste as well as its potential health benefits. Antioxidants help to protect the body from free radicals which can cause cellular damage. This cellular damage can range from the premature signs of ageing in the skin cells to brain function in the brain cells.

Raspberry Ketone
Hailed as one of the best superfoods for fat burning, raspberry ketones can be found in raspberries as well as other fruits such as blackberries and cranberries. These ketones are said to help the body release adiponectin, a protein linked to the metabolism which can increase the body's fat burning abilities.

Coconut
Often associated with the beach, coconut is delicious to eat and drink but also have many health benefits in its different forms. The most common is in oil form where it is used for its healthy fats, antibacterial properties and easy to digest energy. You can also find this superfood in other forms from flour and sugar to healthy snacks.

Fenugreek
Traditionally native to Asia, Fenugreek has become popular around the world thanks to its health benefits. Not only is it full of useful vitamins and minerals as with all superfoods, fenugreek is also said to help with balancing cholesterol levels as well as aiding the symptoms of menopause and PMS.

Curcumin
Also known by the name turmeric, curcumin is commonly seen as a bright orange spice that counts under superfoods. Although it is traditionally used as a spice, is it also now popularly used because of its health benefits. Curcumin is said to have powerful antioxidant and anti-inflammatory properties and is also a rich source of vitamin D.
Garcinia Cambogia
A yellow-green pumpkin like fruit that is native to Indonesia, garcinia cambogia is commonly used to help with weight loss. This superfruit can help to not just suppress the appetite but also help with the metabolism and energy levels making it a great all-rounder superfood.

African Mango
This exotic fruit comes from the Irvingia gabonensis tree and is known to be full of beneficial vitamins. This superfood has many potential benefits including helping to stabilise blood sugar levels, suppress the appetite and balance mood - all key components to weight management.

Activated Charcoal
Known as a powerful natural detoxifier, activated charcoal is made from burning natural sources of carbon and is one of the most popular superfoods for detoxing. This is because it helps to absorb and trap toxins within the body. This can help with many issues such as flatulence to cellular damage to body odour.

Resveratrol
This superfood is a naturally occurring plant hormone (or phenol) that is commonly found in red grapes as well as some fruits, vegetables, dark chocolate and nuts. Resveratrol is considered a superfood due to its high antioxidant content which can help the body in many ways including helping to protect the skin, boost the immune system and burn fat.

Acai Berry
One of the most well-known superfoods, the acai berry is also known as an antioxidant powerhouse. These super berries also contain plant sterols such as B-sitosterol and Campesterol as well as a range of vitamins such as B1, B2, B3, C and E, minerals including Potassium, calcium, copper, magnesium and zinc and a massive 19 amino acids.

Baobab
Underrated as a superfood, baobab actually has amazing nutritional value and power. This is one of the unique superfoods 6x more potassium than bananas, 5x more fibre than oats, 2.5x more calcium than milk, 6x more vitamin C than oranges, 2x more iron and magnesium than spinach and 8x more antioxidants than acai berries.

Guarana
Ideal for those looking for a natural alternative to sugary energy drinks and chemical pills, guarana is a natural way to provide the body with energy. This superfood native to Brazil contains higher levels of caffeine than coffee beans so is a great way to help with fatigue. The caffeine found in guarana can also help to boost the metabolism to aid weight loss.

Moringa
Also called moringa oleifera, this superfood was traditionally used in Ayurvedic medicine but is more recently used for its high nutritional value. Like Baobab, moringa has higher levels of many nutrients than many foods, for example, it boasts to have 14x more calcium than milk, 2x more vitamin A than carrots and 2x more protein than curd.
Although these exceptional superfoods are native to countries all around the world and can be harder to get your hands on fresh there are many options including supplements in order to get their nutritional benefits. If you are looking for some more common superfoods, here are some more everyday superfoods that although may not have as high a nutritional value as those above, they can often be found in your normal diet:
Chia Seeds
Kale
Blueberries
Quinoa
Broccoli
Strawberries
Salmon
Spinach
Pistachios
Eggs
Nutritional supplements
It's no secret that superfoods are good for you but it's not always easy to incorporate them into your everyday diet. Many of us live busy, hectic lifestyles that don't allow us the time to properly look after ourselves. Cooking from scratch with fresh produce can be costly and time-consuming and unfortunately, with work and family commitments, it isn't always an option. Of course, there are also those who don't enjoy cooking. Fortunately, there's a solution for both.
Nutritional supplements make being healthy easy. They allow you to receive the benefits of best superfoods such as Green Coffee, Garcinia Cambogia and Raspberry Ketone in easy-to-swallow, high strength capsules and tablets. So if you're constantly on the go but want to look and feel your best at all times, superfood supplements could be the answer. They will only require a few second of your time each day and what's more, they can help you maintain a healthy weight so you can focus on living life to the full. At WeightWorld we only ever create our superfood supplements with premium natural ingredients, so that you get the most out of them.
We're also dedicated to finding new and the best superfood supplements to add to our collection so check back regularly for the latest products designed to complement your healthy lifestyle.
Where to buy superfoods
If you are looking to buy superfoods then you can find some in supermarkets and food shops. If you are looking for the best superfoods and the ones with some of the best nutritional value though, then look no further than WeightWorld. We offer a wide range of best superfoods in different forms including supplements, powders and beverages so that you can find the one that is best suited to you, your body and your needs. All our superfood products are completely natural and contain no artificial ingredients so that you can receive the best from your superfoods. We know the magnificent powder of superfood so all our products are designed to pass that onto you! Check out our great range today and start receiving the benefits of superfoods today!
*It is important to note that the results of our products may vary with each individual user. You should always use these products alongside a nutritionally balanced diet and a regular exercise regime. All customer reviews found on this website are genuine.
Information on Superfoods