Our price match promise
We will beat or match other retailers
Free UK delivery on orders over £35
Save on postage today
Customer Data Protection
Your data is safe and secure with us
WeightWorld Fruit Infuser Bottle
800 ml Bottle | Water Fruit Infuser Bottle
Overview
The WeightWorld Fruit Infuser Bottle is a stylish water bottle that has been specially designed to create delicious and hydrating infusions of your favourite fruits. Fruit infused water has long been used to hydrate the body, aid healthy weight loss and boost the rate of metabolism. This exclusive infuser bottle allows you to avoid dehydration and detox your body. The infusion bottle makes water fruity, refreshing and delicious.
Specially designed to create vitamin-rich fruit water
Makes drinking water more tasty
Fruit infused water hydrates and detoxes
Easy to clean and dishwasher safe
Infuses any mixture of fresh fruit
Buy 1

£7.99

£9.59
Buy 2

£14.38

£15.98 You Save 10%
Buy 3

£19.17

£23.97 You Save 20%

Buy now and earn 1 Comfort Point ?
Health Risk Free Hydration
At WeightWorld, we have a commitment to enshrining the health of our valued customers. That is why we have taken the essential steps to ensure that this handy fruit infuser water bottle contains no potentially harmful BPA. BPA (Bisphenol A) is a potentially harmful chemical that is used in the large-scale production of plastics. Our bottles are BPA free, so you can focus on having a fantastic fruity experience with your Weight World Fruit Infuser, without any risk to your wellbeing.
What Is The WeightWorld Fruit Infuser Bottle?
The WeightWorld Fruit Infuser Water Bottle is an infuser bottle that is specially designed for making water and fruit infusions. It can be used to keep you hydrated, fresh and healthy whilst getting the most out of your five a day. Drinking plenty of water is essential for a healthy body, as is consuming a diet rich in fruit and vegetables. The WeightWorld Fruit Infuser Bottle can provide you with all of the antioxidant benefits of both pure water and organic fruit, in the form of tasty fruit water flavoured to suit you. The bottle is stylishly designed and discreet enough to take anywhere. It is designed with simplicity in mind, and can be easily used and cleaned in the dishwasher.
How To Use
The WeightWorld Fruit Infuser Bottle couldn't be easier to use. To make your fruit infused water, simply fill the fruit container with your favourite combination of fresh, juicy fruit. You can also use herbs, leaves and even vegetables if you wish. Don't overfill and ensure that your fruit has enough space to evenly infuse. Next, fill up your water bottle with water, herbal tea or sparkling water and shake for a few seconds. This shaking action will release the juice and flavours of the fruit into the water quickly, distributing all the essential minerals and nutrients into the water quickly. The fruit container acts as a filter, meaning that you won't have to worry about fruit seeds and debris getting stuck in your teeth. With the WeightWorld Fruit Infuser Bottle, you can brew a clear, tasty fruit infusion that is naturally rich in vitamins, minerals, phytonutrients, and antioxidants.
What Are The Benefits?
The WeightWorld Fruit Infuser Bottle is more than just a water bottle. It can be used as the first step towards a healthier lifestyle. By replacing juice and soft drinks with a natural home-made fruit infusion, you can reap countless health benefits. As well as being essential for life itself, water is extremely useful for the body, especially when infused with the goodness of fresh fruit. Water increases collagen production, which can reduce the signs of ageing and keep your skin supple and smooth. This fruit infuser water bottle can make keeping your body hydrated and nourished easier. The WeightWorld Fruit Infuser Bottle is perfect for workouts, home and the office, and can be used at anytime to make a refreshing, natural detox treat.
Extra Tips
Be sure to select your favourite fruits to turn the H20, into a mouth watering sensation. Infuse your drink with either mints, lemons or limes to achieve that refreshing taste without all of the excess sugars which are in sugared fizzy waters. Chop finely and fill up the fruit water bottle with fruits including: strawberries, kiwis, mangos or other exotic and sweet fruits.
Want an alternative to plain ice? Why not use frozen fruits, this will make your drink nice and cool throughout those hot and sweaty summer days! You will have to plan ahead for these situations, ensuring you slice the fruit the night before and freeze ready before you leave to start your day. Once they begin to defrost throughout the day, you can blend them together for a stronger taste. Gaining your '5 a day' has never been so easy, and with the fruit infuser you can do just this, whilst avoiding sugary drinks and feeling fresh all day long.

Frequently bought together
+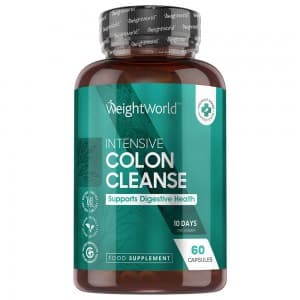 +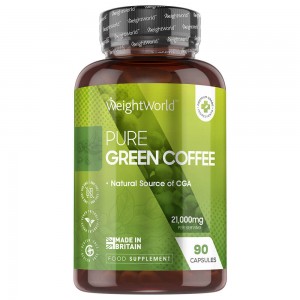 Customer Reviews
At WeightWorld we strive to offer the best possible customer service and we take great pride in the feedback we have received from our customers. All testimonials and reviews below are the experiences and opinions of WeightWorld customers. They should not be considered as health, medical or medicinal claims. They are no substitute for taking medical advice.
Outstanding

4.5
86.67% based on 20 Verified reviews

* Results may vary from one person to another.