Our price match promise
We will beat or match other retailers
Free UK delivery on orders over £35
Save on postage today
Customer Data Protection
Your data is safe and secure with us
Immunity Shield Bundle
Combo | Natural Immunity Food Supplement Bundle
Overview
Take your natural immunity to the next level with the Immunity Shield Bundle! A unique combination of 4 key supplements, this bundle is ideal for the normal function of your immune system, perfect for helping you prepare for colder winter months. Consisting of 4 easy to take natural food supplements, each product has been included for their specific uses to help you with whatever that might be around the corner. Ensure your natural immunity levels are topped up ahead of the flu season and feel the benefits of this convenient bundle now!
Liposomal Vitamin C & Iron Tablets
Multivitamin Gummies & Vitamin D3 4000IU
Enriched with essential vitamins & minerals
Naturally boosts your immune system
Made using natural ingredients
Easy to swallow supplements
£53.57
£66.96
You Save £13.39
Free Delivery on all UK orders over £35.
What Is The Immunity Shield Bundle?
Including 4 key supplements, this bundle is all you need to naturally boost the normal function of your immune system. Consisting of a variety of natural ingredients, these supplements are a convenient and ideal way to top up your immunity levels. All 4 products work together in perfect harmony for the body, with each one providing their own benefits.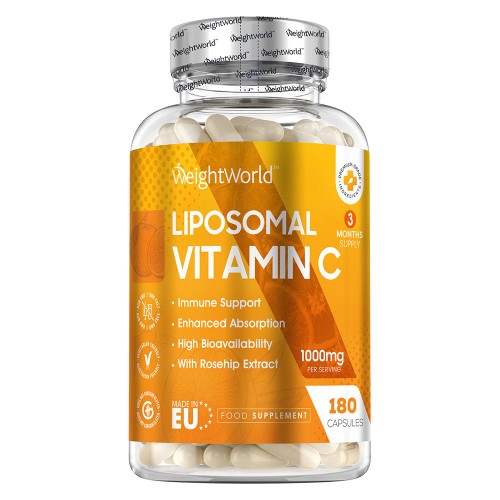 Liposomal Vitamin C
Liposomal Vitamin C is a potent 1000mg supplement perfect for all-round immunity and firing up your energy levels. This supplement's unique formula encourages maximum bioavailability for enhanced natural absorption to make sure you can manage tiredness and fatigue as well as boosting your natural immunity. The capsules are gluten-free and sugar-free which makes it perfect for people who want to live a healthy and active lifestyle.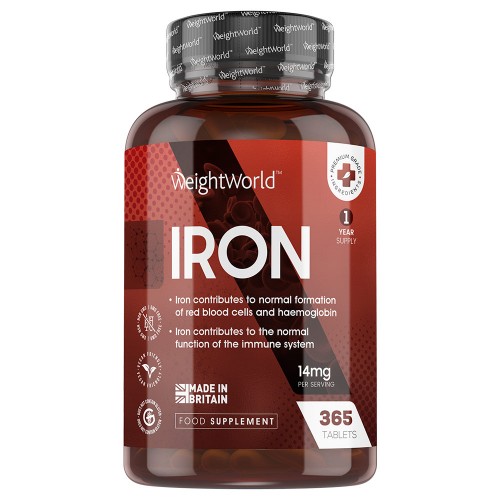 Iron Tablets
You can follow this up with Iron Tablets, a premium food supplement that contributes to the normal function of the immune system. These tablets also help to contribute to the formation of red blood cells and haemoglobin thanks to their 14mg of high quality iron per serving. Natural sources of iron can be found in foods such as chicken, beef and liver, but this supplement offers a vegan and vegetarian-friendly alternative to top up your iron and natural immunity levels.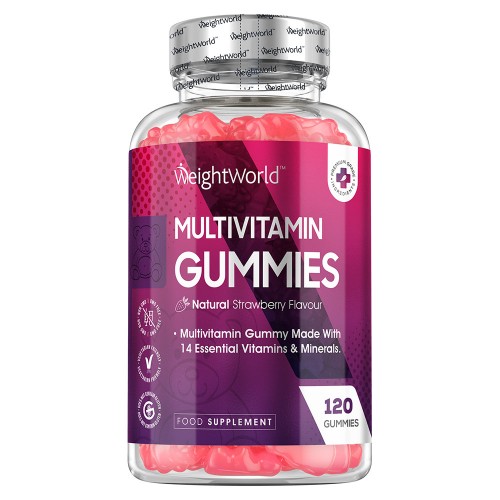 Multivitamin Gummies
To work alongside this, the Multivitamin Gummies are Ideal for wellness & vitality. Each serving is packed with 13 vitamins and minerals to naturally boost your immunity and nutritional intake. This supplement is a perfect alternative if you're a fussy eater or not a fan of tablets. These delicious Gummies taste just like a sweet - but a sweet that's good for you!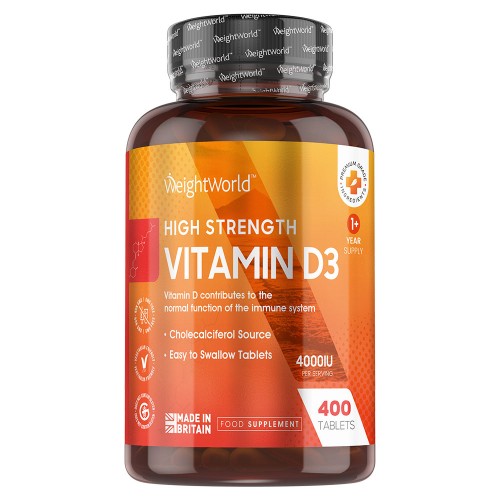 Vitamin D3 4000IU
Lastly, Vitamin D3 4000IU perfectly complements these 3 products by providing you with a potent 4000 IU source of Vitamin D3. These easy to swallow tablets are ideal for supporting the normal function of the immune system and contribute to the maintenance of normal bones. This supplement is formulated with highly absorbable Cholecalciferol for naturally enhanced absorption and maximum efficacy to help you top-up your intake of sunshine vitamin D whatever the weather!
Full List Of Ingredients
Liposomal Vitamin C
Active Ingredients: Vitamin C (Ascorbic Acid), Sunflower Phospholipid Complex, Rosehip Extract, Ascorbyl Palmitate, Magnesium Stearate, Capsule Shell: Hypromellose (HPMC).
Iron Capsules
Active Ingredients: Iron (Ferrous Fumarate), Microcrystalline Cellulose (MCC), Magnesium Stearate, Silicon Dioxide.
Multivitamin Gummies
Active Ingredients: Vitamin A (as Retinyl Palmitate) (Retinyl Palmitate), Vitamin C, Vitamin D3, Vitamin B6, Vitamin E, Folic Acid, Vitamin B12, Biotin (5-[(3aS,4S,6aR)-2-oxohexahydro-1H-thieno[3,4-d]imidazol-4-yl]pentanoic Acid), Pantothenic Acid (Vitamin B5) ( 3-[(2R)-2,4-Dihydroxy-3,3-dimethylbutanamido]propanoic Acid), Choline (2-Hydroxy-N, N, N-trimethylation-1-aminium), INOSITOL, Zinc (Silver-gray), Iodine (From Hebridean Seaweed), Sodium, Glucose Syrup, Sugar, Glucose, Pectin, Citric Acid, Sodium Citrate, Natural Strawberry Flavour, Vegetable Oil (contains Carnauba Wax), Purple Carrot Juice Concentrate.
Vitamin D3 4000IU
Active Ingredients: Bulking Agents (Dicalcium Phosphate, Microcrystalline Cellulose), Vitamin D3 (Cholecalciferol), Anti-Caking Agents (Magnesium Stearate, Silica).
How To Use The Immunity Shield Bundle
To get the most out of each of the supplements in your Immunity Shield Bundle, here's what you need to do to meet your requirements:
If you're a bit low on Vitamin C, take 2 capsules of Liposomal Vitamin C a day with your main meal.
If you're in need of a natural boost in iron, simply take 1 Iron Tablet a day to conveniently fit into your daily routine, preferably with a meal and with a glass of water.
If you're looking for a general multivitamin boost, simply chew 2 multivitamin gummies daily. Do not swallow these gummies whole and chew each one to feel the maximal benefits.
If you're lacking a bit of vitamin D, take just 1 Vitamin D3 4000iu tablet daily with your food to naturally boost your dietary intake of Vitamin D.
Advice
All 4 supplements within the Immunity Shield Bundle are made to a high quality using natural ingredients and therefore have no known side effects. If you have not used any of these products before, we suggest reading through the full list of ingredients to check for any personal allergens. If you are pregnant, breastfeeding or on any medication we recommend that you consult with your doctor before use. These supplements are not intended for those under the age of 18.
Customer Reviews
At WeightWorld we strive to offer the best possible customer service and we take great pride in the feedback we have received from our customers. All testimonials and reviews below are the experiences and opinions of WeightWorld customers. They should not be considered as health, medical or medicinal claims. They are no substitute for taking medical advice.
Outstanding

5
76.00% based on 4 Verified reviews

* Results may vary from one person to another.